Grad Speak: Carl Brown – "The Running Wolf Rebel of Gunsmithing"
If there is one thing in this world that Carl "Running Wolf" Brown is not, it's shy. But he certainly is an intelligent man.
When I called Carl on Zoom to interview him for this testimonial, we spent the first half an hour talking about some of his restoration projects. Which shifted to how much he'd be selling them for. I was entranced and, if not for the fact my fiancée was in the next room, I might have left my interview as the latest customer of Running Wolf LLC.
But even before SDI, Carl was already familiar with some of the best practices when running a business. After spending time in the military and working on computers, he actually had a job teaching computers and business. However, he was growing antsy. He knew he needed to shift directions. Not sure where to go, his life would change from a simple trip to the gun store.
SDI comes into the picture.
According to Brown, "I was over at the local shop and I was always picking his [the owner's] brain about different things, different firearms and learning, and stuff like that. And I heard somebody say, "Well, there's SDI."
After doing some more research on what SDI offered, he then decided to take the leap. "So I contacted the school. They gave me some information…So I put in all my paperwork with that. Gordon's guns here in Harrington, he was willing to sign a write up letter to say, "Yeah, I'll hire him afterwards". So we did all that and kind of went from there."
Soon, Carl would discover that things might have not been as easy as he initially thought they would be. "When I started and got into the ballistics class, I went through the book and saw, "Oh, reloading press? Oh, this should be pretty easy. I've done some of this, so this should be a breeze." Then when I got into it, I just like, "Oh crap. This is gonna be interesting. It's gonna be a challenge."
But after some time, and some help navigating some of the mathematical details, Carl was soon on his way to becoming a very fine gunsmith. In fact, before he even graduated, he was able to put some of his new-found skills to the test with Gordon himself.
"Hey, I got something for you." He'd pull out a shotgun. It's not feeding. "You want to take a crack at it?"
Going through the diagnostic process, Carl was soon able to identify the feeding problem, order the correct part, and just like that, another happy customer. But soon, he would be doing more than just the gunsmithing for Gordon's Gun Shop. After graduating from SDI in early 2021, he would find out that Gordon was selling his shop.
Becoming Running Wolf LLC.
After going through the purchasing process in November 2021, Gordon's Gun Shop was now Carl's. But amongst other things, he needed a name. He would find it in his heritage and an inside joke with his wife.
"Well, when my wife and I got engaged, a few of her friends said, "You better make sure that you treat her right."
I said, well, she's a red-headed, Irish Cherokee that shoots better than me. I can't run faster than 2,800 feet per second."
He continues, "My dad always said that we had made Cherokee in us…I can't remember it offhand right now, but a lot of them were Eastern tribes that were on the trail of tears going to the west…and then we found out through some other experimentations and doing things of the ol' tribal nature that the Wolf is our spirit animal for protection and guidance. And she's always been a big Wolf fan. So we figured Running Wolf would be a good name."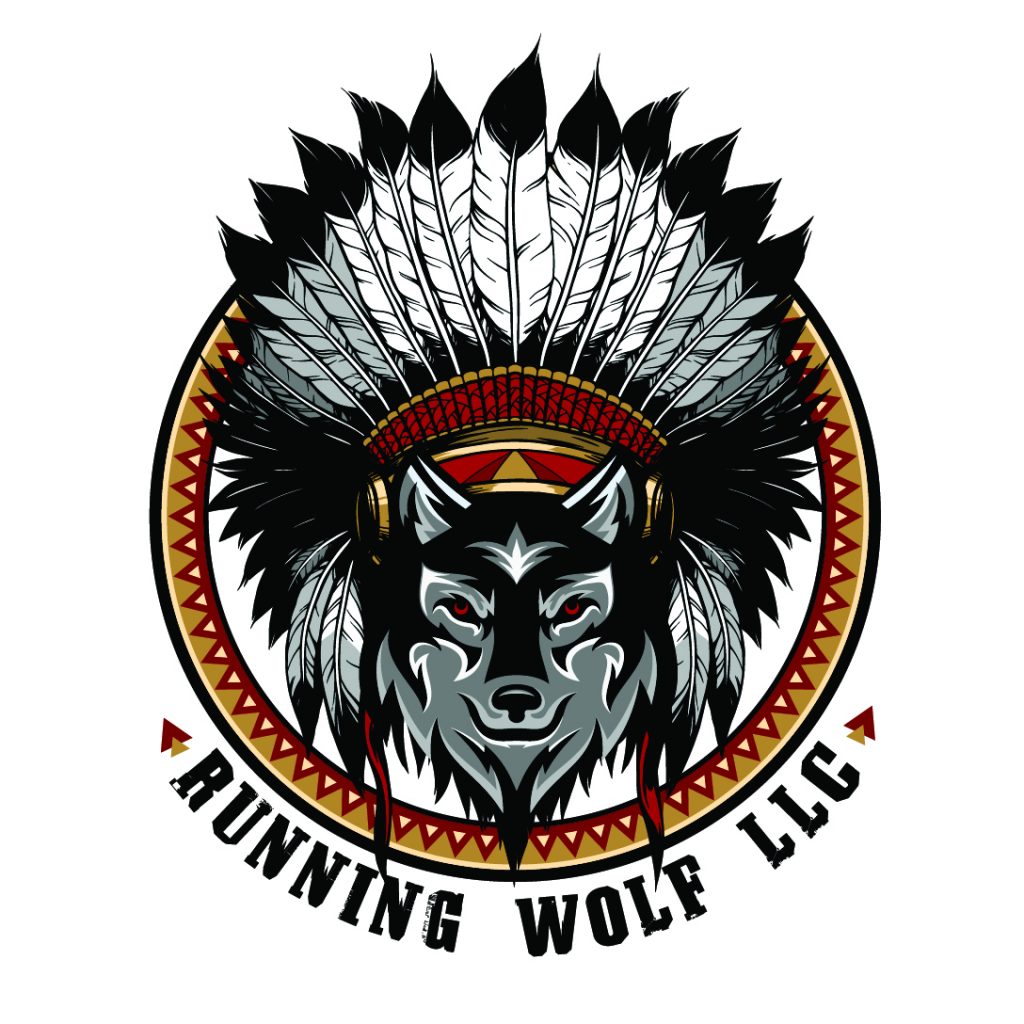 It's a name that holds particular importance to Brown, as he has adopted it as his nickname. His business logo and the patch which adorns his biker jacket is imbued with deep symbolic meaning. Not that he would tell you freely. While always willing to point in the right direction, he encourages all those who are interested to figure it out for themselves.
After all, that's a lesson that he got from his instructor's at SDI.
"The way the syllabuses were, they would give you what the discussions were gonna be. Then you had to go out and find it. And they would tell you what you needed to discuss or the topic pros and cons or whichever. And you had to go out and find it and then write it in your own words as to how you understood that particular topic."
A Helping Hand
Again, this is not to say that Running Wolf is a lone wolf. In fact, he loves to lend a helping hand to anyone who is earnestly looking for advice.
In fact, he even puts out an invitation to all SDI grads who might be interested.
"…If there's students and they wanna come in and learn, they can contact me.
"Hey, I'm taking classes at SDI. You got anything?"
"Sure, what are you learning right now? I got a couple of pistols that you can work on. Come on in! I'm doing a restoration on a shotgun? Come on in…I'll supervise it while you do it…"
Any SDI graduate who is interested in taking him up on this should reach out by phone at (785) 258-6918.
And to those who are considering attending SDI, but maybe are nervous, he offers this wisdom.
"Well, first off, don't be nervous. Go in with an open mind, because that open mind will suddenly be filled up with all kinds of really cool knowledge and information and the amount of stuff that you will learn. You will be just in awe. You might even feel overwhelmed, but don't worry about it. It'll all come together."
So if you're ever in Central Kansas, keep your eyes peeled for Running Wolf. But be careful – you might end up a customer before too long.
Do you want to be like Carl and dream of running your own firearms business? Do what he did and enroll at SDI!
To read more about the success our graduates have found? Check out more of our grad testimonials here.