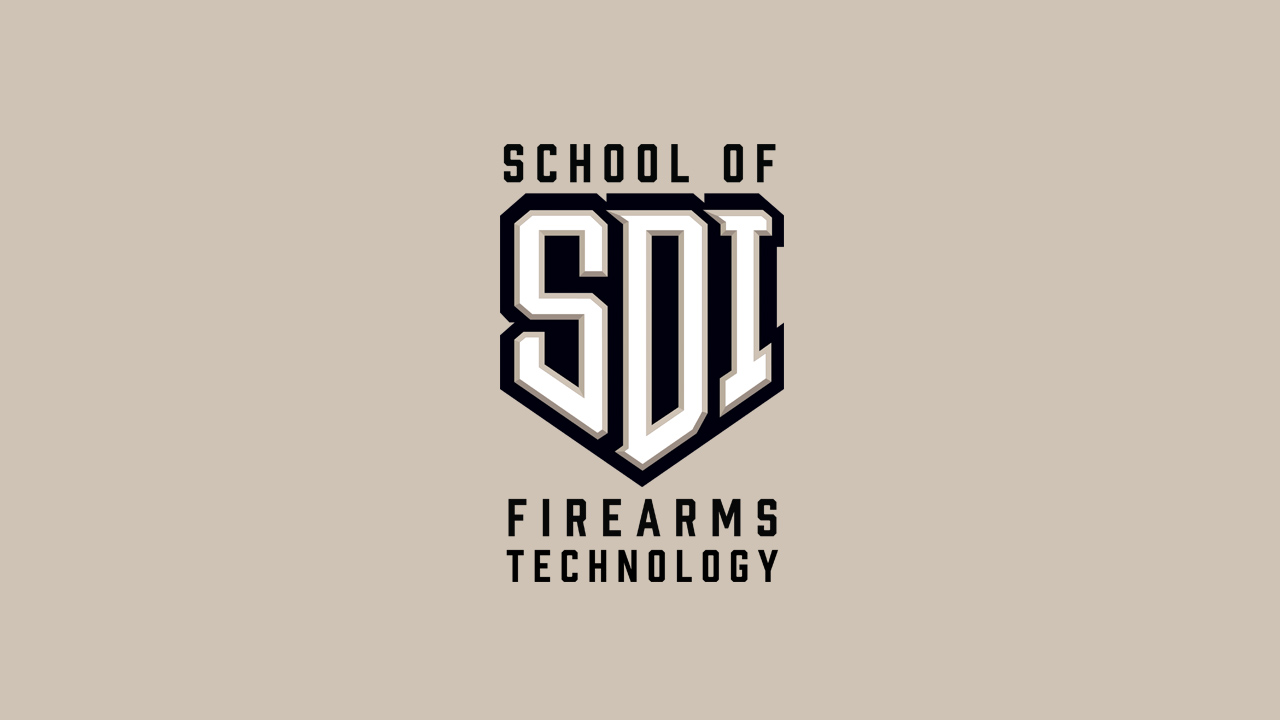 SDI Grad Uses Education to Build a Business
A Family of Service
Public service and giving back might be inscribed into Richard Swanson's DNA. According to him, his "passion for public service is more or less a family trait." His father was a cop for many years and then an ambulance chief, his mother was a driver for the ambulance, and his sister is an EMT/firefighter. Even his brother-in-law shares the family passion, serving as a military cop.
Richard himself has a decorated career as an Air Force veteran and DAF police officer, firefighter, and EMT. While public service came naturally, a new passion from his past was on the horizon.
Much like public service, Richard was introduced to firearms early on in life. "I grew up in Alaska, so I was always around guns from a very young age," Richard recalls.
Following A Passion
"Fast forward, I was introduced to a family friend, Andy Kennedy, who began teaching me about guns and how to break them down and fire them. Every week I would have a new gun in hand and, believe me, there were repercussions for not getting things done the right way. This really pushed my passion more than anything."
While working as a firefighter in South Carolina, Richard was approached by one of his guys who was having issues with a gun he had recently purchased. It was there his interest in gunsmithing was sparked. Now it was time to go to school and learn the trade, but that came with its own set of obstacles.
The first school Richard attended was online, but it "left a little to be desired." After that, he thought about traditional brick and mortar schools but ultimately decided against moving his family around for such a short amount of time. Eventually, Sonoran Desert Institute came into the picture.
This has been for sure the best school I have attended and I hope to do the school proud and go far in this business while pushing their name along the way."
"With a little more research I found SDI. Looking further into that I found out about the degree program so I decided to make a phone call and get more information. The young lady on the other end was extremely helpful, so I enrolled."
Student Turned Entrepreneur
After a successful career at SDI, Richard went on to start his own company, SB Gunsmithing. The moniker comes from the initials of two close family members, but Richard admits the name is not set in stone. Aside from a change in title, Richard has big plans for SB Gunsmithing.
"The goals of this is to have a storefront and work the gunsmithing side of things but also have sales, not just one end or the other, which is what I typically see in gun stores. By that I mean you either have high-end weapons with very little option for low-end or all low-end with little options for the high-end. I would like to have a little bit of it all from Hi-Point to Glock to Seekins Precision and more. I live in a mostly military-type town, so I wish to have a variety of options for every person and every budget."
Next Steps
Richard has big plans for his company, and we're honored to have been able to help set the wheels in motion.
"I just really want to thank SDI for the amazing experience and the amount of knowledge I gained from this school and also being able to work with me on my crazy work schedule and other classes I needed to take for my job. This has been for sure the best school I have attended and I hope to do the school proud and go far in this business while pushing their name along the way."
Needless to say, we're proud of Richard's achievements and recent success. We're truly thankful for his public service and honored to have him represent us as a graduate.
Richard Swanson is a 2019 SDI graduate.