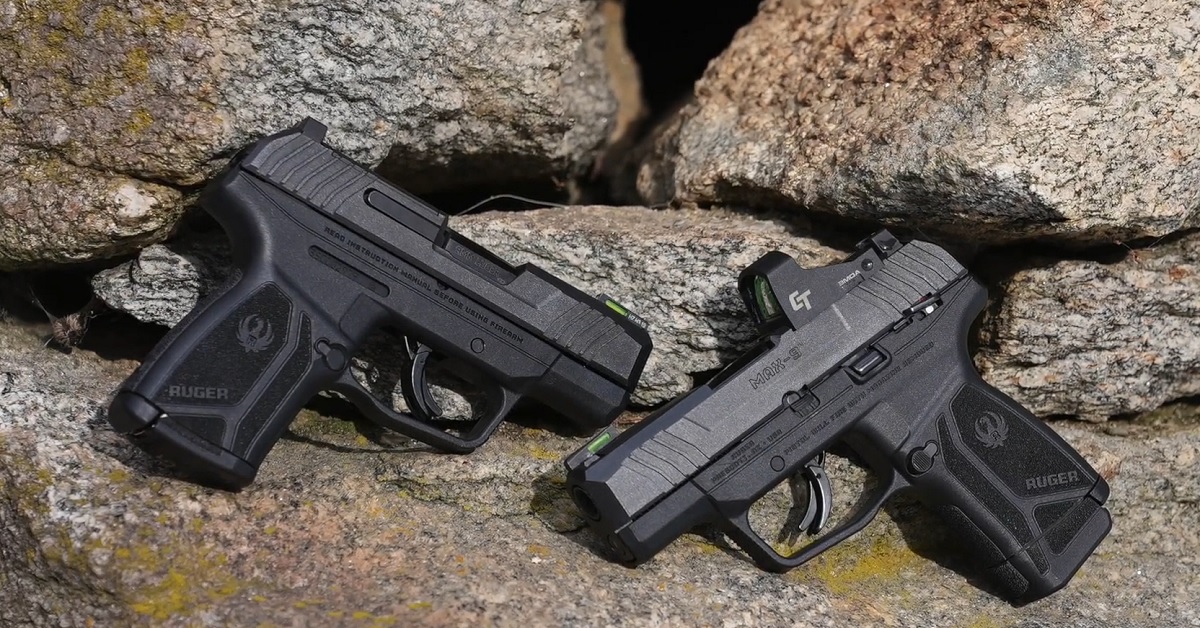 Ruger Takes Title for Best Concealed Carry Pistol of the Year
Featured Image Credit: Ruger
During the last couple of years, we have seen an influx of new micro-compact carry pistols.
In early 2021 Ruger released their offering to the market and, according to the "Industry Choice Awards" it's a pretty solid piece. 
Of course, we are talking about the new MAX-9.
This new pistol features a 3.2″ barrel chambered in 9mm, a total width of .95″, a capacity of 10+1/12+1, and does this all while coming in at just over one pound in weight. 
When you add all those features together, you can see why this firearm was chosen as the 2021 Concealed Carry Pistol of the Year by the Industry Choice Awards!
The MAX-9 comes with an optional external safety, so those familiar with the 1911 manual of arms can rest easy. Also coming standard on the MAX-9 is a set of tritium fiber optic iron sights, always a crowd favorite!
Many times, if you want to add an optic to your carry pistol, you would either have to send off your slide to get milled or buy an aftermarket slide. This is not the case with the MAX-9. Cut for the RMSc footprint, the MAX-9 comes set up to run a vast array of micro red dots without the need for adapters. 
There's a quick look at the newest micro compact carry pistol by Ruger. I haven't had the chance to use one but if I just go off the specs I have no reason to think it would be anything less than stellar. One thing that I haven't mentioned yet is the price. MSRP is listed between $559-599 depending on the model. At the time of writing this blog, I can easily find the MAX-9 in stock for about one hundred dollars cheaper than MSRP. 
What do you think? Given this particular model's "newness" would you get it or would you prefer to let it simmer for a while on the market and work out any potential bugs? Share this out to your social media of choice and let us know!